This week TOP 3 Tranny websites reviews
N.1 in ACTIVE & BIGCOCKED SHEMALES: Andrea Nobili Shemale Productions (PinkoTGirls.com)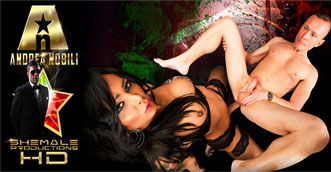 If you are looking for:
active shemales (usually during the movie, the shemale is also passive, but focus is on active action on male), big cocked shemales, quite nice shemales (current year: very nice models, previous years: not always nice, but with great effect, for instance as mistress).
For us, at the moment, the one in its genre: certainly Andrea Nobili has almost a divine gift of shooting trannies.
Last months they are publishing also backstages each week.
Included, you can access also a straight site (no more updated, but with inside very good movies...)
Ah...I'm forgotting...in HD!
Visit also new Andrea Nobili Personal Website: www.AndreaNobili.net

---
N.1 in LADYBOYS WEBSITES: Lady Boy Gold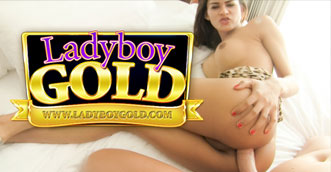 If you are looking for:
male domination on feminized (and thai/asian) shemales with very good barebacks.
This website is quiet different from others above, especially for the models. Here you will find brasilian shemales, but thai ladyboys: if you know this I don't need to say anymore!
I like very much these LBs, sweet, little and dominated by males. I like very muck barebacks with these models and their moaning.
If you like Ladyboys, try this website. More, you have 6 websites in your membership!

---
N.1 in MALE HUMILIATION: Shemale Punisher
If you are looking for:
BDSM shemales, grouping shemales with one male, submissive male, male humiliation, shemale domination.
Everything spiced with ropes, bindings, flog... Models are generally nice, enhanced with chains, boots and corsage.
Very good quality movies if you like this genre.